The easiest way to activate your product is to connect your computer to Internet. When opening the activation window, an automatic verification is made to check if we can reach the activation server.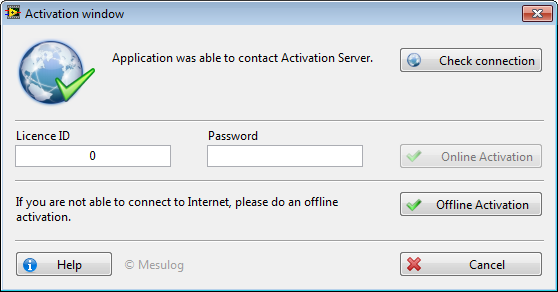 If activation server can be reached, you can type your Licence ID and Password and click on Activate Online. The application will automatically connect to Activation server and activate your license and you will return to the License Status window if activation was successful.
You can retry the Internet connection if needed.
If you do not have an Internet Connection, you can use another computer or contact us to obtain activation code. In this case, select Offline Activation to start the Manual Activation Process.
See Also